---
Want to purchase a service as a gift? Use the button below to buy an eGift card. You choose the amount and it will be emailed to whomever you choose. They can book their appointment online and redeem the gift card code at the time of service.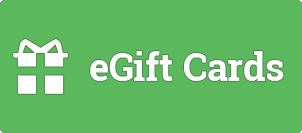 ---
Massage

Relaxation Massage:
A soothing, light-pressure massage to relieve your stress.
60 minute- $70
90 minute- $100
Therapeutic Massage:
A deeper, more focused massage to address areas of chronic tension and pain with a multitude of techniques.
60 minute- $80
90 minute- $110
Deep Tissue Massage:
A massage utilizing strong, slow pressure and advanced techniques to reach the deepest layers of muscles and break down adhesions.
60 minute- $90
90 minute- $120
Prenatal Massage:
A relaxing massage, designed to alleviate stress, balance the body, and help relieve the discomforts of pregnancy.
60 minute- $70
Couples Massage:
A perfect way to relax together.
60 minute- $140
90 minute- $200
30 minute Express Massage:
Focuses on the areas that commonly have the most tension: your neck, shoulders, and back; so that you can receive the most benefit in the least amount of time. $45
Bella Terra Special:
Experience the best of Bella Terra, with a 30 minute body scrub and a 60 minute relaxation massage with aromatherapy and hot stones on your back. $125


---

Add-ons


You can add any of these a la carte services to one of your spa treatments to create a package that suits your needs!

- Aromatherapy with organic essential oils. $5
- Hand and Foot Scrub with your favorite of our aromatic salt or sugar scrubs. $15
- Add Hot Stones on your back. $10
- Add Hot Stones on your entire body. $25 (+15 mins)
- Add a 30 minute body scrub to any massage. $40
-"Treat Your Feet" with a foot soak, foot scrub and massage. $20

Nails

We use 7-free, non-toxic nail polish by
Karma Organic
, and all other products are 100% organic! Now you can treat yourself to pretty nails without being exposed to dangerous chemicals and noxious fumes. Even our footbaths are environmentally friendly, with liners made of recycled material and using only 1.5 gallons of water per treatment.
Bella Terra Spa Pedicure:
Café Au Lait Pedicure- includes organic milk foot bath with flower petals, coffee foot scrub, aromatherapy massage, polish.
Citrus Splash Pedicure- includes foot bath with fruit slices, citrus foot scrub, aromatherapy massage, polish.
Lavender Mint Pedicure- includes foot bath with organic peppermint leaves and lavender infused bath salts, lavender mint scrub, aromatherapy massage, polish. $45
Bella Terra Spa Manicure:
Includes s
cented scrub
of choice, aromatherapy massage, nail grooming, polish. $30
Polish Change:
A simple polish change with organic polish remover and one of dozens of colors we have to choose from. $15
---
Waxing

Lip or Brow Wax: $12

Face Treatments

Face treatments include your choice of sample from our new line of Angelina's Organic Skincare products. Includes a cleanser, exfoliator, mask, serum, moisturizer, and of course, a rejuvenating facial massage. Approximately 30 minutes. $45
Choose one of the following:
- Kapha- Balancing for oily/combo skin
- Pitta- Calming for normal/sensitive skin
- Youth in Bloom- Firming for aging skin
Package a face treatment with a Relaxation Massage and/or a Treat Your Feet add-on for ultimate pampering!

---
Body Treatments

Body Scrubs:
Exfoliate your body with any one of the fragrant salt or sugar scrubs you choose from our scrub bar, and then soothe your skin with deeply moisturizing organic coconut oil applied during a relaxing massage. You will be positively glowing after this service. Approximately 60 minutes. $75
Mud Wraps:
Indulge yourself with a refreshing mud wrap. Dead Sea mud is famous for its detoxifying qualities. After a soothing massage, the mud is painted on and you are wrapped in warm layers. You'll be amazed at how rejuvenated your skin will feel after this treatment! Approximately 90 minutes. $125
---